The Only Dynostar Dyno in the USA!
For professionals who often have to perform high speed tests, and who focus specifically on tuning, the Dynostar SR38 is the best dynamometer. This "single roller" dynamometer is ideal for testing vehicles with (extremely) low ground clearance. The Dynostar SR38 must be integrated into the workplace floor and can be equipped with various professional options.
The use of only 1 roller per wheel ensures even better simulation of situations on the road. Wheel contact on single rollers corresponds better to the actual situation on the road. The use of large rollers (diameter 800mm) makes the dynamometer suitable for extremely high speeds. The maximum speed is no less than 248 mph
Evidently the Dynostar Model SR38 is developed for the real power guys. Thanks to the powerful, air-cooled retarder, this dynamometer can absorb a static power of up to 618 kW. Because of the large roller diameter, dynamically the maximum power absorption is a massive 896 kW! To be able to test vehicles with such extreme power safely without wheel slip, the SR38 is supplied with optional tungsten carbide anti-slip coating on the rollers.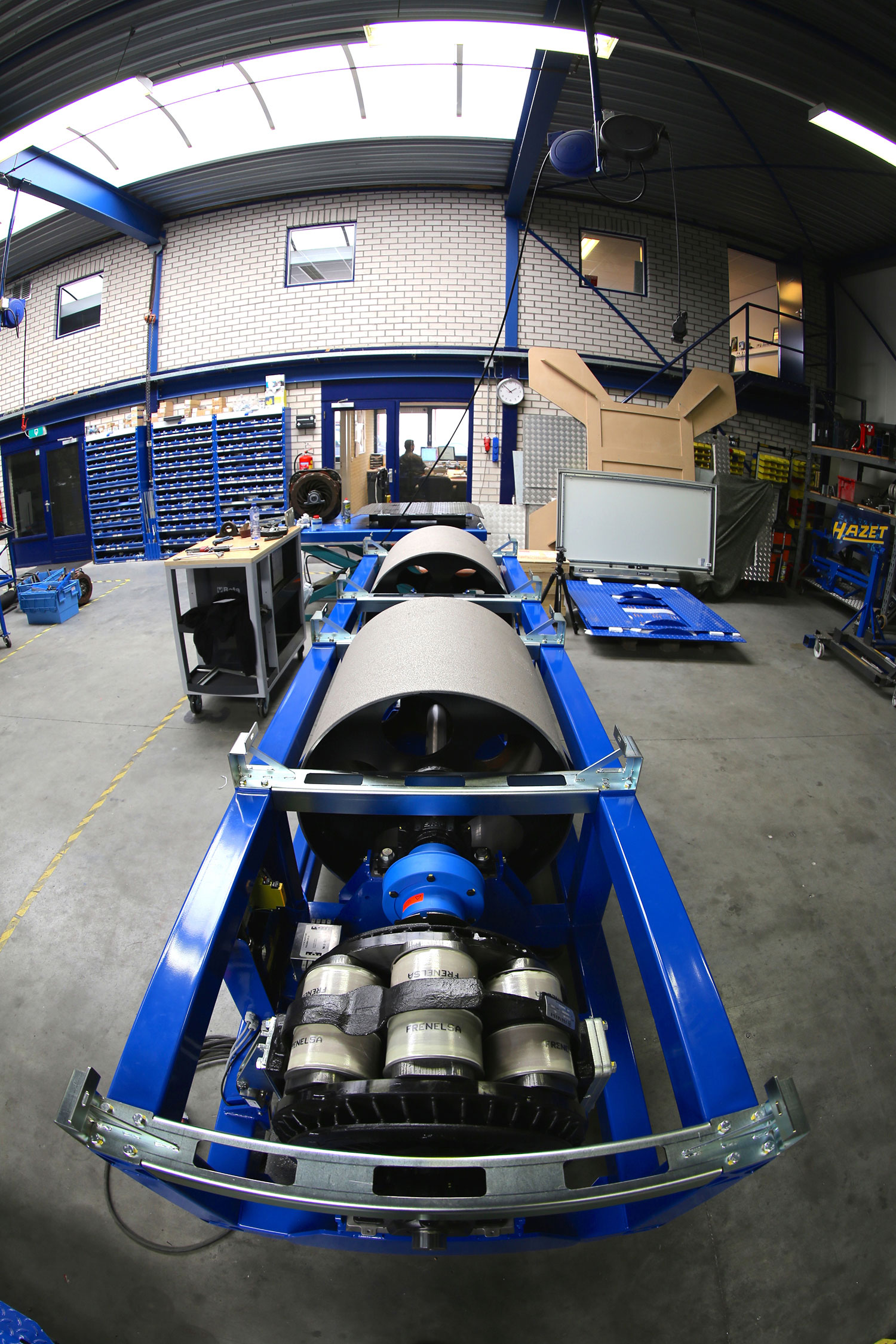 Standard Hardware Features:
DAS Data Acquisition System
Advanced Dyno Station Software package
Junction Box
Calibration weight
Remote controller
Instructions and manual
CE marking
Emergency brake
Straps and floor anchors for immobilizing the vehicle
Standard Software Features:
Static power measurement
Dynamic power measurement: Roll on, Negative test, All gear, Variable transmission, Fast acceleration, Multiple speed, Acceleration test
Speedometer test
Weather station
Power correction to DIN, EEC and SAE standard
Automatic braking after completing a dynamic test
Real time display of engine speed, power, traction and vehicle speed in software
Simulation of roller and air resistances for simulating situations on the road
Automatic calculation of losses in the drive line and calculation of power at crankshaft